Well, I made a cute robot pin last year and it sold out…so I thought I'd make another for 2019. Since I am a painter, this pin design was pulled right from a painting. Personally, I think it makes for a great "I love you" gift. And for you young'ns – this pin is a nod to an 80's movie 🙂
See it on etsy here or click any pic.

Boombox Bot: Limited Edition metal enamel pin of 100.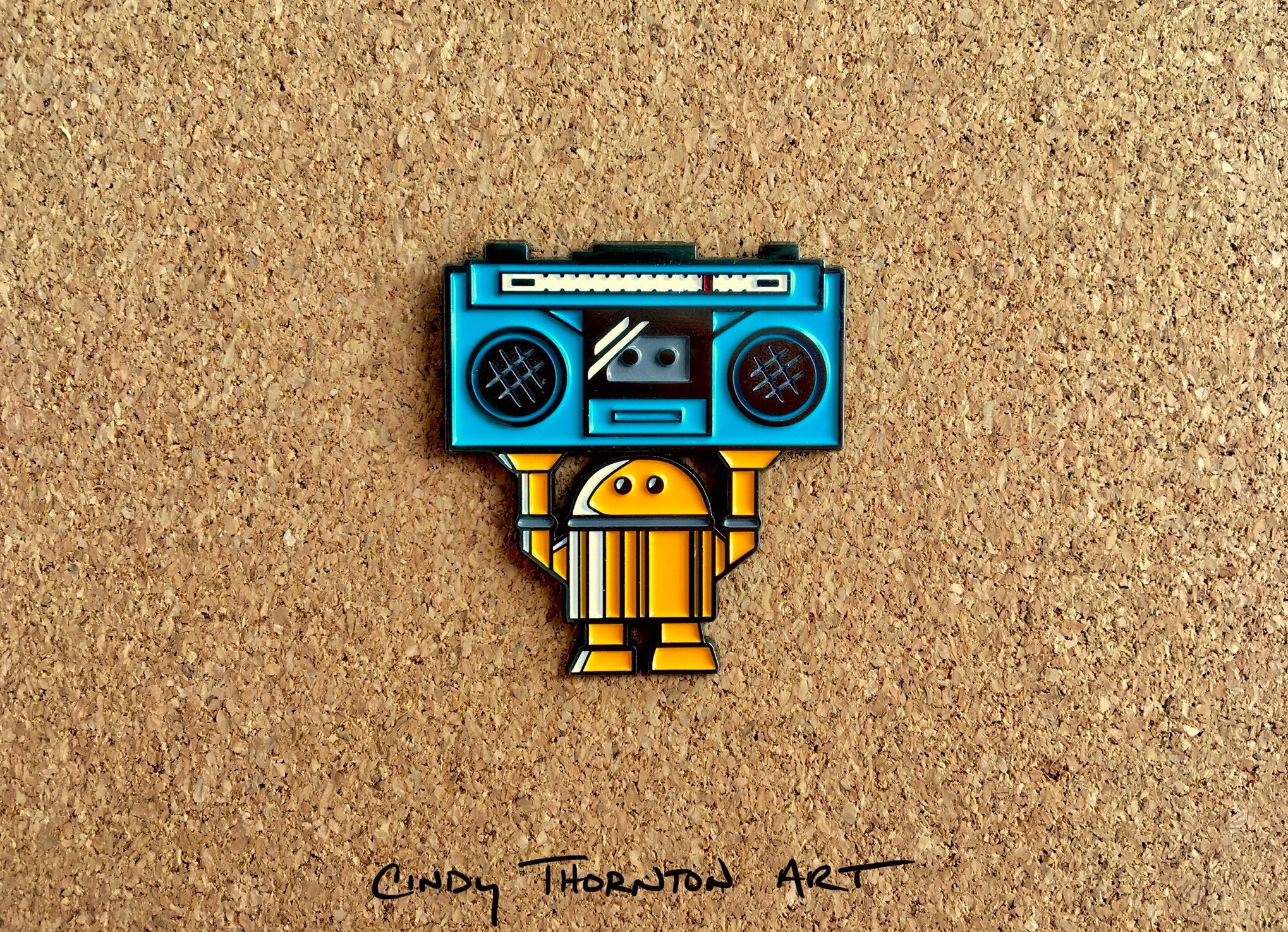 Price: $9.95 and comes on this backer card with the edition size noted on the back.
Wanna see where bot came from?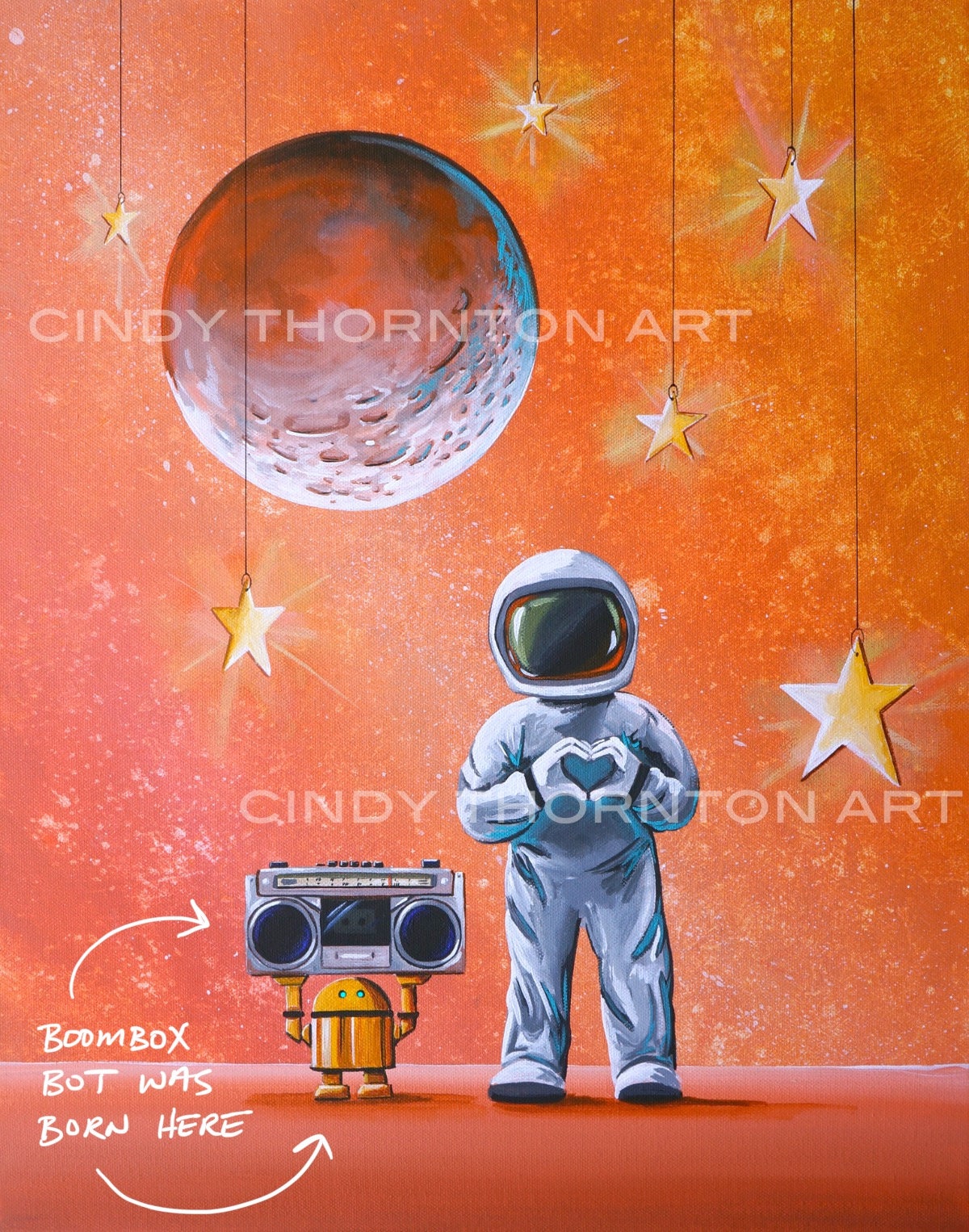 And finally….for those who don't know which movie: It's "Say Anything"
Now please go watch and pick up Boombox Box (while supplies last) 😉
#robot #enamelpin #boombox #collectorpin